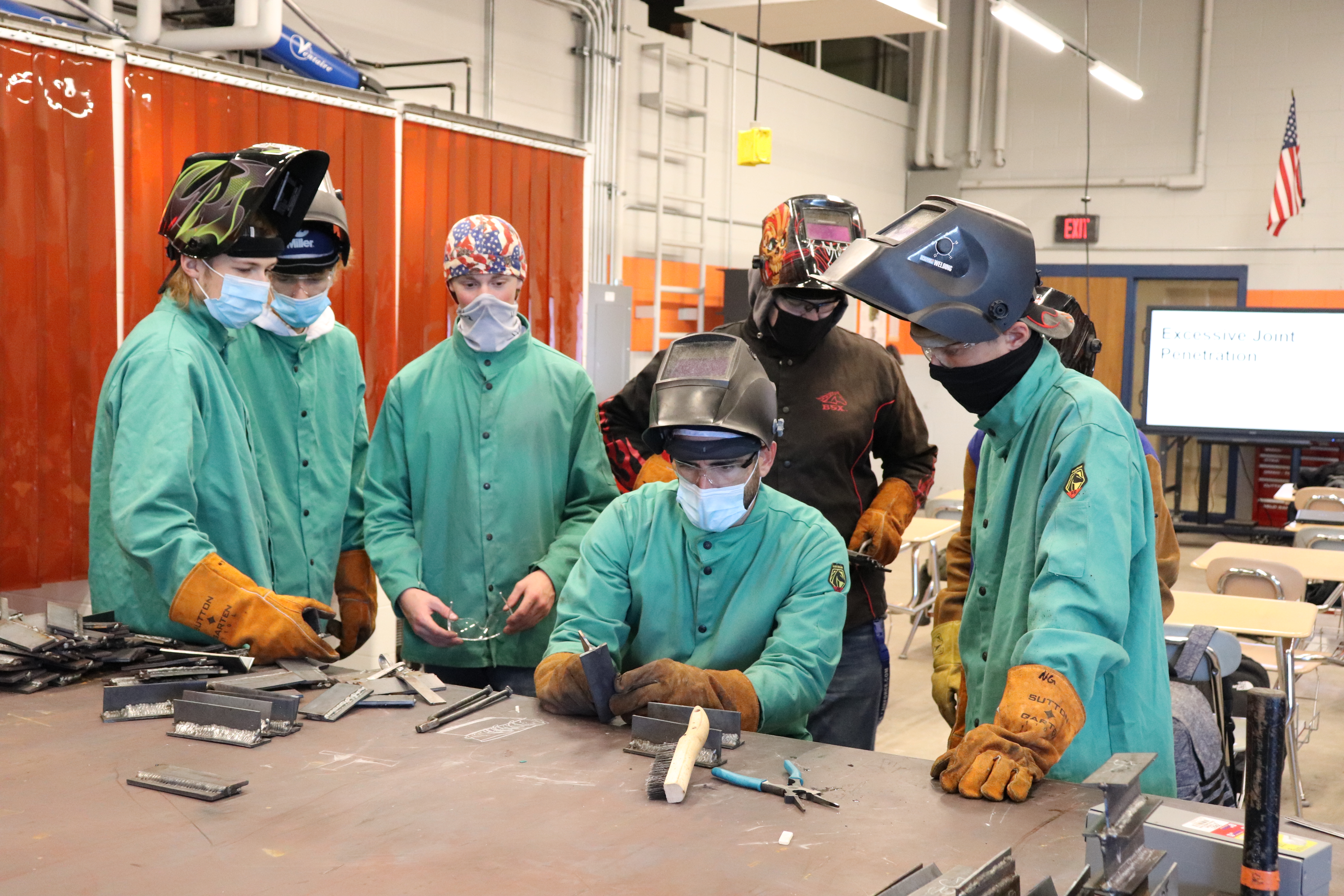 Local high school students can now enroll in a newly implemented Welding Technology program at North Montgomery High School. West Central Indiana Career and Technical Education (CTE) launched the program in partnership with Vincennes University for the students enrolled at their co-operative schools – Crawfordsville, North Montgomery, Southmont, and Western Boone.
After years of planning, West Central Indiana CTE Director Sara Nicodemus is thrilled to see the program take off in its inaugural school year with a new classroom and instructor. "Everything about designing this program has been strategic. We wanted to offer a top-notch program that students would be excited to sign up for and learn from an industry professional." Course instructor Jeff Harp brings over 15 years of industry experience in fabrication shops, production and structural welding to the program of 25 students.
"My goal is to introduce students to the welding trade, and provide the skills necessary for those students who want to enter straight into the workforce, and also highlight the opportunities in continued education," Harp mentioned when talking about objectives for his students.

Classes meet daily for two hours throughout the school year, where students are exposed to multiple welding processes, learning about different metals, and how to follow proper safety protocols. The newly renovated classroom space offers 21 welding booths, cutting-edge equipment, and will feature curriculum based on industry standards. Students receive high school credits towards graduation as well as free dual-credits through Vincennes University to put towards post-secondary education.
North Montgomery Principal Michael Cox couldn't be more excited about the addition, "We're thrilled to have this program here at North Montgomery. It is an exceptional opportunity for the students of our community. With Mr. Harp being a North graduate in 2005, it gives the students insight to the welding world and an immediate mentor at school and for their future careers."